"The goal is to approach film making in a more inclusive, socially conscious and financially responsible way than we've seen and experienced in the past."
Andrew Adamson
and
Aron Warner
, the creative team behind the Shrek and Narnia films, which are two of the most lucrative and beloved franchises in motion picture history, met in 1998 and together have made movies that have entranced and entertained the world.
In 2010, they joined their talent and expertise with seasoned development executive
Jeffrey Fierson
to take their combined experience and dedicate it to financing development and producing motion pictures, television and original programming of all genres and mediums.
Mr. Pip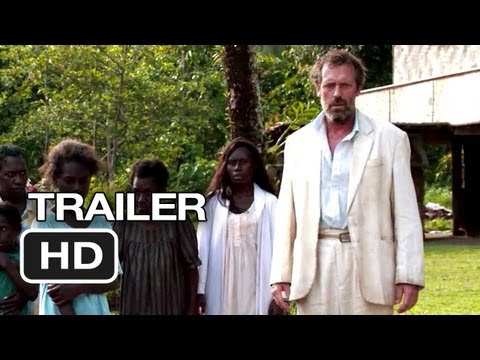 Hugh Laurie (House)  stars as Mr. Watts in Andrew Adamson's (Chronicles of Narnia, Shrek)  adaptation of the prize winning novel, MR. PIP.
Celebrating the timeless power of storytelling, MR PIP unites the stirring tale of a young girl's quest for hope with a Charles Dickens classic. Thirteen-year-old Matilda is coming of age on a copper-rich tropical island torn apart by war. Almost everyone, including her father, has left to find work or escape danger. Among those few who remain is the mysterious Mr. Watts, the island's sole remaining white man, who begins to read GREAT EXPECTATIONS aloud to students.
But in a ravaged place where daily survival is the only objective, fiction can be a dangerous thing and it's only a matter of time before the soldiers are searching for the fictional Pip.
For Matilda the story offers an escape from their brutal reality, while instilling the strength to endure in a place where nothing is certain. Ultimately it's the power of the imagination that triumphs.
close
Cirque Du Soleil – World's Away 3D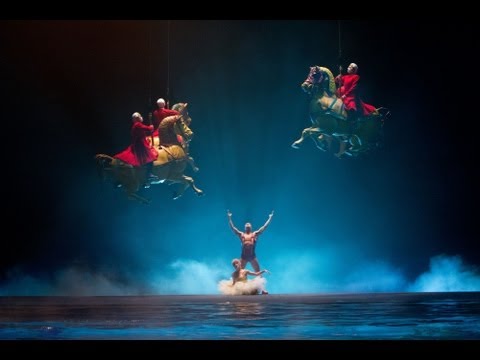 From the big top to the big screen, Academy Award®-nominated director Andrew Adamson and visionary filmmaker James Cameron invite audiences on an all-new 3D adventure — Cirque du Soleil Worlds Away.
Two young people journey through the astonishing and dreamlike worlds of Cirque du Soleil to find each other as audiences experience the immersive 3D technology that allows them to leap, soar, swim and dance with the performers.
Unique in scope, this immersive experience melds acts from seven live Cirque du Soleil shows in Las Vegas — "O," KÀ, Mystère, Viva ELVIS, CRISS ANGEL Believe, Zumanity and The Beatles LOVE — into a circus love story produced, written and directed by Academy Award® nominee Andrew Adamson (Shrek, The Chronicles of Narnia: The Lion, the Witch and the Wardrobe). The film stars Cirque du Soleil strap aerialists Igor Zaripov (The Aerialist) and former artist Erica Kathleen Linz (Mia) as the young couple.
Presented by Paramount Pictures and Academy Award® winner James Cameron (Avatar, Titanic), the film is a Cirque du Soleil production in association with Reel FX Inc., Strange Weather Films and CAMERON | PACE Group. Produced by Cirque du Soleil producer Martin Bolduc, Adamson and his Strange Weather Films' partner Aron Warner, Cirque du Soleil Worlds Away is captured in 3D by executive producer Cameron and his CAMERON | PACE Group partner Vincent Pace, the film's 3D executive producer. Executive producers are Cameron, Jacques Méthé, Cary Granat and Ed Jones. Director of photography is Brett Turnbull. Composer Benoit Jutras (Cirque du Soleil shows Quidam, "O,". La Nouba and, as co-writer, Mystère) wrote the score and the opening song. Stephen Barton contributed additional music to the final strap act. The editor is Sim Evan-Jones.
Official Website: http://www.worldsaway3d.com/
close
Walls of the Universe
After 9/11, John Rayburn raised and cared for his alcoholic mother after his father died. When a boy who looks exactly like him appears with a device that lets him travel across parallel universes and tempts John to see his father again, he doesn't hesitate to try it out. However, John learns he was tricked by his doppelgänger, leaving Rayburn stranded in a new universe. While simultaneously building a relationship with a man who is unknowingly his father and trying to fix the device to get back to his real mother, John has to decide which world he wants to call home before his doppelgänger destroys his life and, possibly, the entire multiverse (BACK TO THE FUTURE with parallel universes).
close
Bystander Effect
By using FLASH MOBS, Greystone Corporation can orchestrate justice in public places while the world watches, unaware. When Jules becomes entangled in the corporation's vigilante program, she must go on the run or risk becoming a target herself. The Bystander Effect will reinvent the conspiracy Thriller—In this day and age with the ubiquity of technology, every person and place is within Greystone's reach.
close
Semester Abroad
Max, engaged and approaching 40, has always regretted the fact he never spent time overseas during college. However, when he's fired and his fiancé leaves him, literally on the same day, he impulsively decides to spend a "semester abroad" and heads to Europe. As his luck and money quickly evaporate, and his inexperience making him a target for grift and scam, Max must befriend a well-traveled Brit, Ignatius, to help him navigate the world.
close
Blackpine
SCHRADER, an ex-Army Ranger suffering from permanent hearing and psychological damage, returns to his childhood home of BLACKPINE to find solace in helping raise his daughter ABBY. But when she goes missing in the isolated mountain town, Schrader discovers a hundred year conspiracy deep within Blackpine's silver mines that will force him to battle with a being more powerful than he could have ever imagined.
close
Daybreak
DAYBREAK is a unique, exciting genre mash-up of FERRIS BUELLER'S DAY OFF set in a zombie apocalypse.
close

4205 Santa Monica Blvd
Los Angeles, CA 90029
Phone: 323-664-6500
Fax: 323-664-6505